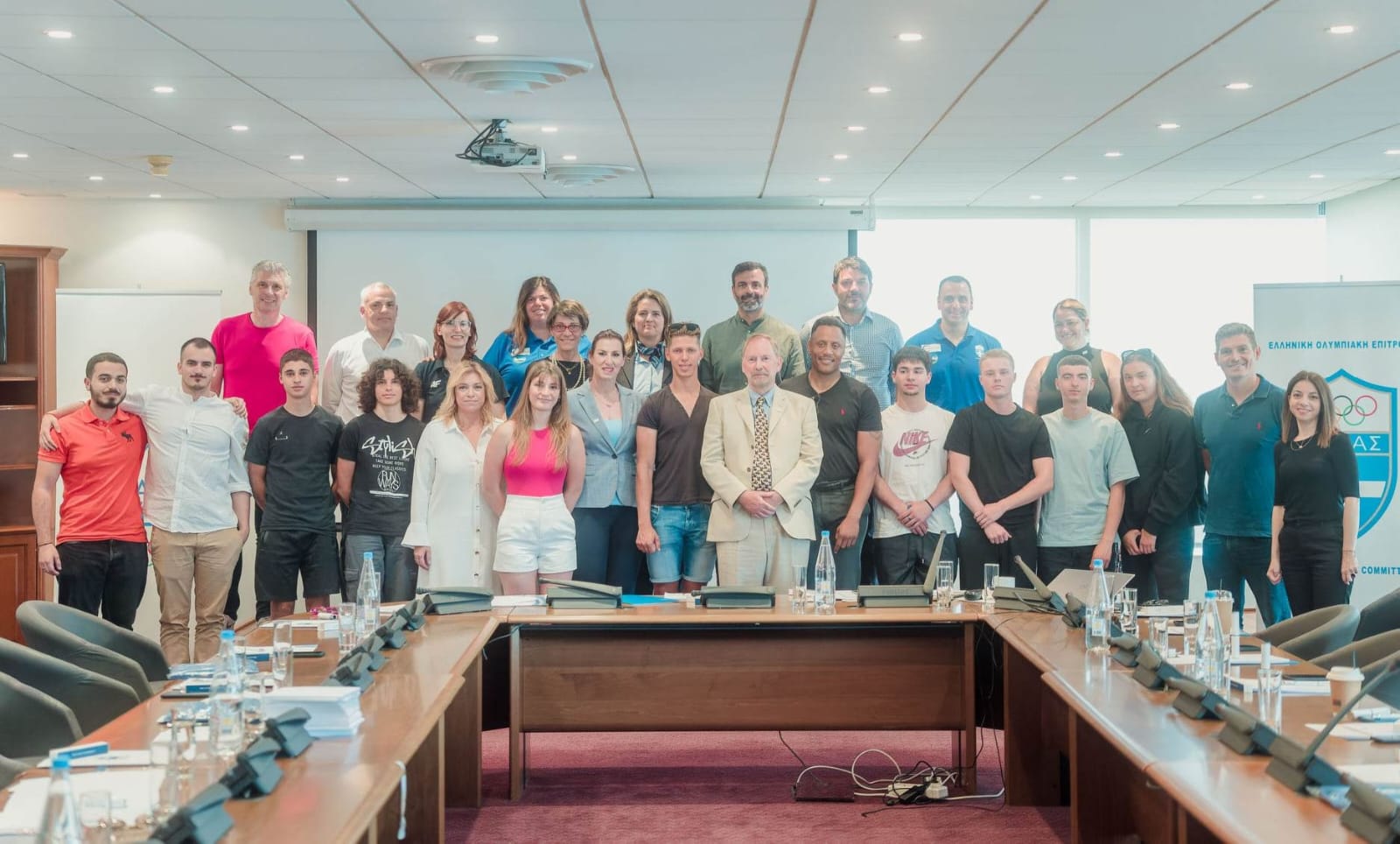 The first Business Psychology workshop organized by the Athletes' Committee of the Hellenic Olympic Committee chaired by Olympic medallist Voula Kozompoli was successfully completed.
The innovative program designed for athletes, created by the Business Psychologist and project manager of the dual career programs of the Hellenic Olympic Committee, Christina Nikolopoulou, intends to provide practical steps for the development of professional and personal behavioral skills during the transition of each athlete, into a new role in sports or starting a new career.
In the program, specialist scientists in collaboration with the Athletes' Committee will support all the challenges that athletes will face at every stage of their sports career. The workshop was conducted in English by the award-winning Business Psychologist Dr. Stephen Benton, α pioneer in Business Psychology in the United Kingdom, who also met with the President of the HOC Spyros Capralos.
Ms. Tatiana Blatnik, founder of the BREATHE movement, with which there will be cooperation on mental fitness issues, also participated. The workshop was attended by the President of the HOC Marketing Committee Nikos Iatrou, the President of the HOC Gender Equality Committee, the HOC member and Olympian Nikos Xylouris, the Olympic medallists Spyros Gianniotis, Virginia Kravarioti and Yiannis Fountoulis, six-times Olympian Agi Kasoumi and many more athletes.
The workshop sponsors are DESFA, Lumina Learning Global and Lumina Learning Greece.