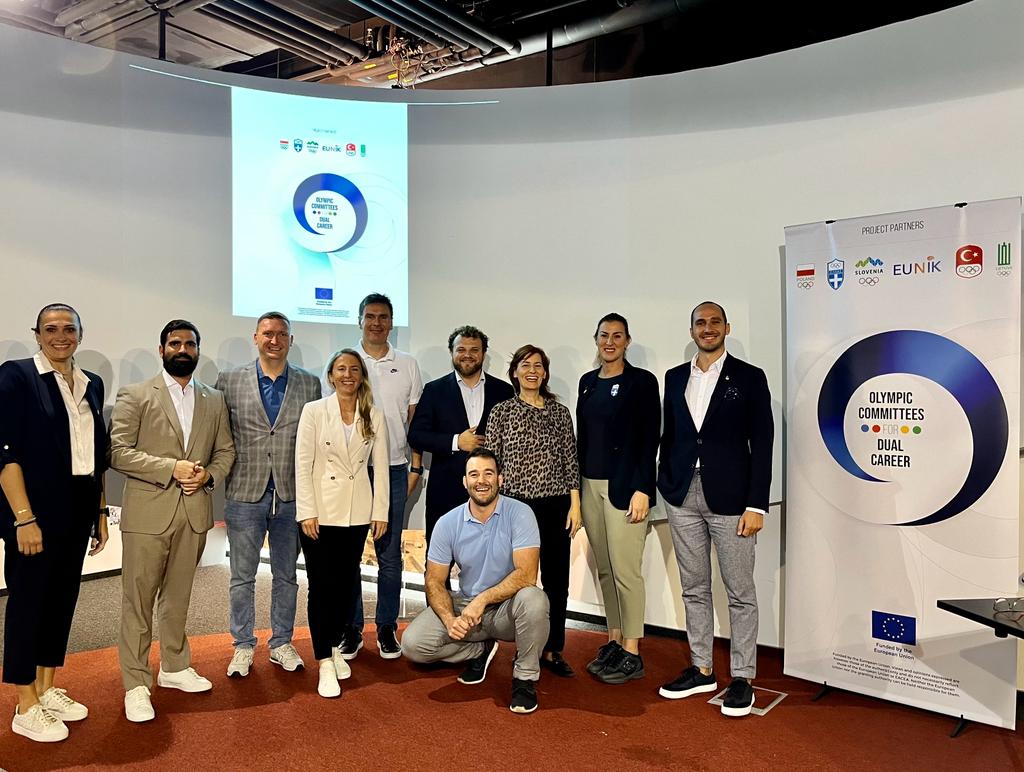 The fourth transnational meeting of the European project "Olympic Committees for Dual Career" (OCDC) took place in Ljubljana from 11 to 13 October 2023. The meeting was hosted by the Olympic Committee of Slovenia as a project partner. HOC was represented by Ms. Voula Kozomboli OLY, President of the Athletes Committee of the HOC, and Ms. Georgia Papathanasiou, Head of the European Projects Department of HOC.
The OCDC project aims to bring the knowledge and importance of dual careers to high-level athletes competing in Olympic sports and sports federations. It also aims to encourage elite athletes to effectively transition to later careers either during or after their sporting careers.
Prepared deliverables include: A report that gathered and analyzed the dual career needs and expectations of 717 top athletes, while a person responsible for dual career issues was appointed within the HOC and on a pilot basis within the Hellenic Swimming Federation. Pilot activities included briefings of top athletes on dual careers by the open water swimming olympic champion Spyros Gianniotis OLY.
A guide on how dual-career officials work in sports federations and showcase best practices is expected to be released, and 60 hours of training materials will be made available on an online platform. Finally, a dissemination event will be held in March 2024 to raise awareness of dual career issues among outstanding athletes and participating institutions.